Posted by Amy Ryan on 25th Sep 2017
Now is the Time to Update Your Backyard Patio with an Outdoor Copper Fire Pit
An outdoor fire pit is one of the best investments for your outdoor space, providing hours of beauty, warmth, even gastronomy if desired, and of course that 'WOW' factor; however, before you take the leap into outdoor pyrotechnics, there are a few key aspects to consider.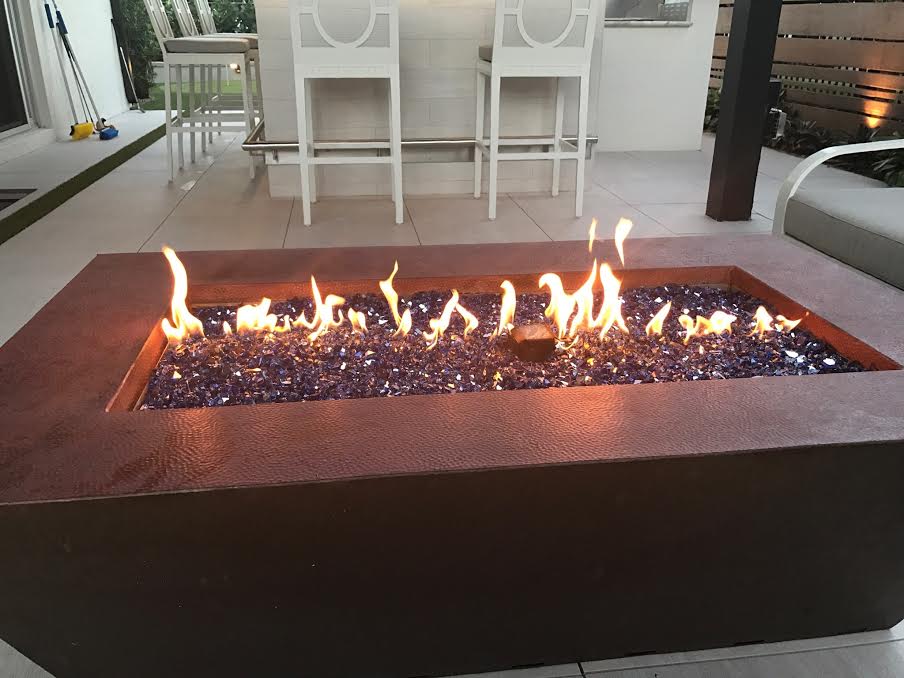 Assessing the dimensions of the space, the source of your flame, the surface in which to place your new fire pit, the materials used, and design are all essential considerations but first and foremost you most fall in love with your fire pit. Fire pits are one of the bigger investments you will make for your backyard but if you do your homework and choose wisely it will be worth every penny. Backyard pits are in high demand but copper fire pits in particular are creeping their way to the top of the list for the sophisticated buyer. While copper has always been a superior architectural material, using copper as the structure of a fire pit feels very fresh and current while retaining extraordinary timelessness.
A quick background on copper's architectural use, world-renowned designers such as Frank Lloyd Wright and countless others have relied on copper for its brilliance and multifaceted pliability. Many esteemed works from cathedrals and castles to museums and sculptures look even more regal with time as the copper structure evolves from a dazzling orange to a refined Verdigris patina with time. But copper's appeal isn't solely based on the appearance of it but even more so its biochemical properties.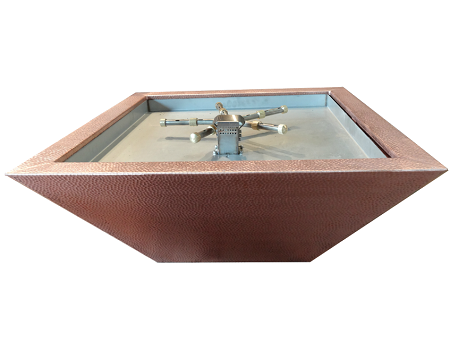 Copper is one of the few metals useable straight from nature, without requiring extraction from ore, and thus has been shaped and sculpted by metal workers for centuries dating back to ancient Rome. Copper in its freshest state appears a gleaming reddish-orange but as it reacts to atmospheric oxygen, not water, it develops the much anticipated green patina (or Verdigris) over time which actually protects the metal from decay. The living surface on the copper develops and changes over time, no two are the same, and the patina will vary depending on the environment, whether damp or dry. Due to copper's superior properties including durability, antimicrobial, and natural resistance to corrosion, it provides the ideal foundation for a gas fire pit that will provide lasting satisfaction.
Keeping warm next to a fire on a cool evening watching the vivid red-orange glow generates the type of memories which last a lifetime.
Check out our stylish quality outdoor living products including custom metal planters, large outdoor planters, aluminium planters, backyard fire pits, copper fire pits, and patio benches at Yard Couture. Order online or call us anytime 385-743-YARD(9273), we are happy to help you create your own dream backyard.