Posted by Amy Ryan on 13th Mar 2019
Introducing Bottomless Raised Planter Beds by Yard Couture
A New Concept in Outdoor Design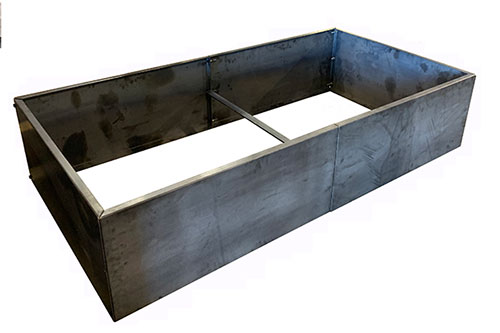 The Yard Couture Bottomless Planter combines form and material to create a modern silhouette with rustic sensibility. Yet the true beauty of these planters is how function works effortlessly with design. Raised Planters add visual depth and break away from ho-hum ordinary landscape design. Hand forged from 14 gauge weathering or hot rolled steel, large open plant containers allow plants uninhibited access to indigenous soil beneath while raised sides maintain the visual dimensions of the garden. The rich nuance of mature Corten complimented by lush verdure will strike a sense of unexpected admiration in any outdoor space.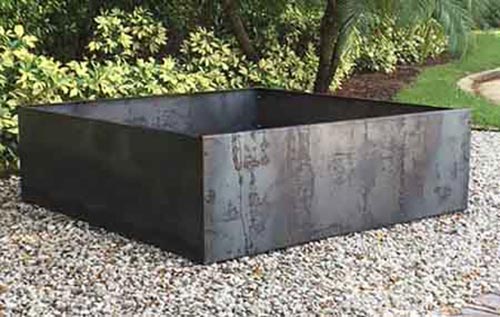 Metal garden beds offer key functional benefits over traditional plant containers:
Optimized Growth – Plants root directly into the ground and will grow to their full potential.
Plant and Enjoy - There is no need to fill your open bottom containers with heavy bags of top soil and forget about hand watering and annual repotting, just plant your flowers and let them grow. Obviously you may need give your freshly planted foliage a little extra moisture until everything is well rooted and you may need to pull out a pesky weed every now and then but the maintenance is a snap.
Superior Drainage – No stagnant water at the bottom of your pot means the roots will stay moist but not rot and the plant thrives without any human interference.
Weed Control – the perimeter barrier offers the desired plants some protection against invasive plant species and pests.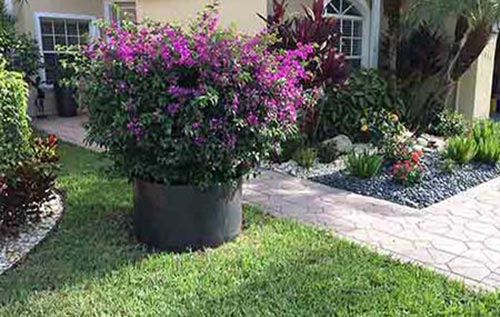 Raised garden beds are a burgeoning landscape element that add an attractive focal point for commercial establishments or thriving home gardens. The line of DIY raised planter beds by Yard Couture are simple to put together and can be customized to any shape or dimension. We offer 3 standard large planters in square, rectangle, or round but are happy to accommodate any residential or commercial landscape design requests. Please CONTACT US for more information.