Why Buy an Aluminum Lid for your Outdoor Fire Pit from Yard Couture?
We use MARINE-GRADE ALUMINUM sourced, designed, and fabricated locally in the USA; it is pure and will not OXIDIZE.

We use precision cut laser machining and PREMIUM POWDER COATING to make a flawless fire pit lid.

Yard Couture offers CUSTOM-MADE fire pit lids to fit your fire pit

We use a 1/8" & 3/16" GAGE, THICK aluminum for our fire pit lids which WILL NOT BEND OR DENT under normal use, cheaper lids will.

Completely FLUSH LID WILL TRANSFORM your fire pit into a TABLE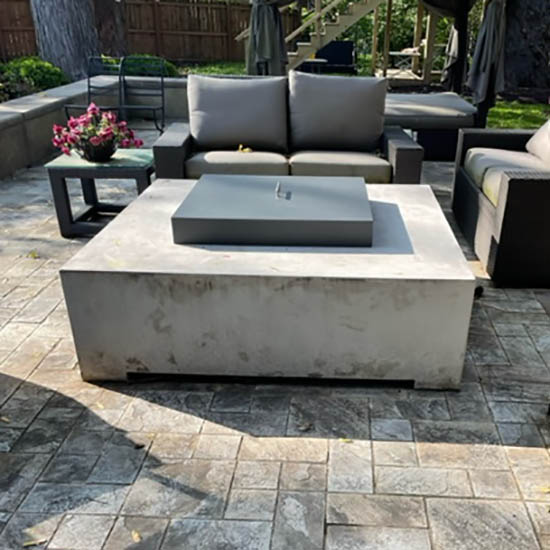 Advantages of Aluminum Fire Pit Lids vs Stainless Steel or Carbon Steel
Aluminum DOES NOT RUST, even when left outdoors in coastal, humid, or harsh environments, steel will always eventually rust, bleed, tarnish, stain.

Ideal metal for outdoor architecture because it WITHSTANDS OUTDOOR environments well.

Aluminum can be powder coated to MATCH YOUR FIRE PIT'S color and texture.

An Aluminum Fire Pit lid is GREAT FOR GAS BURNING fire pits NOT wood burning fire pits.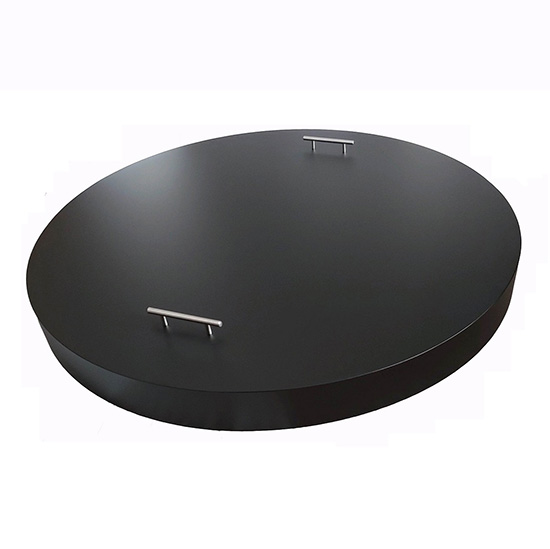 Do I need a Fire Pit Lid?
A Fire Pit Lid offers YEAR ROUND PROTECTION from debris, precipitation, and critters.

A Fire Pit Lid transforms a fire pit into a table when not in use by creating a flat surface TO HOLD DRINKS and SNACKS.

KEEP CHILDREN'S HANDS OFF scorching hardware which remains hot after the flame is shut off.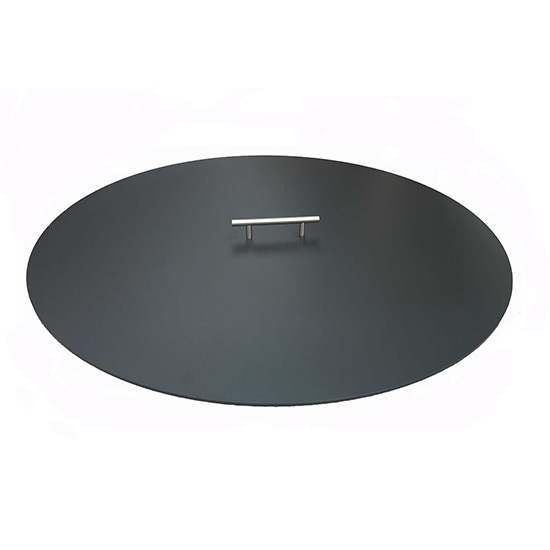 Yard Couture has been making outdoor fire pit lids and other architectural elements by hand in the USA for over 10 years. Our lids are laser cut and machine bent by master metal fabricators in the heart of the Rocky Mountains. These lids can be formed into almost any shape. We love custom projects so no matter the size or shape, of the cover you need whether it be large, small, square, rectangle, round, or something else; we would be honored to help with your next specialized outdoor architectural undertakings. Contact Us For More Information