Posted by Amy Ryan on 12th May 2022
Raised Powder Coated Open Bottom Planters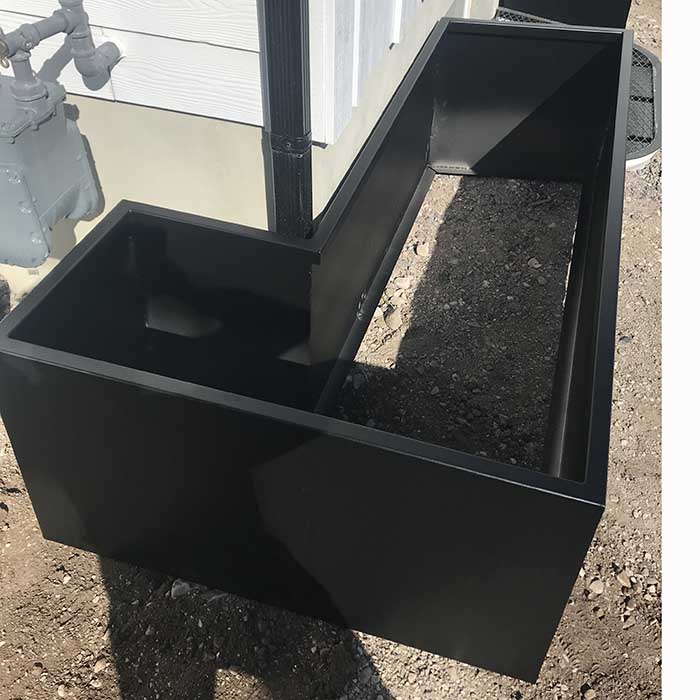 Above ground raised planter beds are currently one of the landscaping world's biggest trends because of the modern, chic appearance and convenience and versatility of this type of gardening. Raised garden boxes are a magnificent way to grow small or large plots of vegetation, herbs, flowers, kitchen gardens, pollinators, and many more. Raised garden boxes produce thriving plants for an urban, rural, or commercial garden.
Powder Coated 5052 Aluminum – No Corrosion
At Yard Couture, we make our aluminum raised planter boxes from marine grade 5052 aluminum alloy which is an Ultra durable outdoor material. This heavy gage material possesses high corrosion resistance which means no rust, no cracking, peeling, chipping, crumbling, or splintering as is seen with other outdoor gardening materials. They can be constructed fully seam welded or made into a DIY Bolt Together configuration.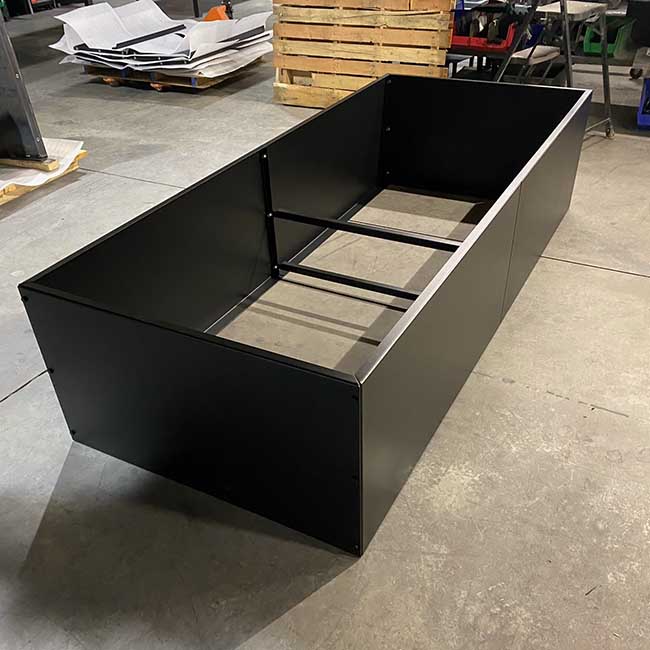 Custom Options – choose your color, size, shape
Aluminum can be powder coated in numerous modern shades whether you prefer black, white, copper, silver, or bright hues of red, orange, or green. At Yard Couture we can powder coat any RAL color you choose.
Aluminum garden boxes can be shaped square, rectangular, round, modular. Your garden boxes can be ordered in the standard sizes listed on our website or call us for your custom project dimensions, shapes, and colors. If you dream it, we will make it!
No Bottom - Healthier Plants
Raised planter boxes have no bottom which allow plants to grow roots deep into the soil which produces large, full, and healthy plants. Also, because the beds are raised, they keep ground weeds from spreading into your gardening area. Raised garden boxes also possess naturally good drainage, create a barrier against pests such as slugs and snails, and allow you to mix native soil with fertile gardening soil.
Modern, Chic Gardening
Aluminum raised planter beds look clean and modern due to the crisp, metal lines and flawless finish of powder coating. Aluminum sheets are laser cut then powder coated with premium high-temp, thermostatically applied paint that becomes bonded with the metal permanently. Landscapers, commercial designers, and residential homeowners alike can't seem to get enough and these gorgeous, highly functional garden boxes and they have become Yard Couture's top selling product!
Check out our collection of Powder Coated Aluminum Garden Boxes at our online store www.yardcouture.com or call us with questions about custom projects at (347) 743-9273.