Posted by Amy Ryan on 7th Oct 2021
Lets start with w

hy GFRC aka fiberglass reinforced concrete (FRC)?
GFRC IS A BETTER CONCRETE and landscape architects can't get enough of this versatile outdoor material.
GFRC is an advanced, concrete composite that is lighter, thinner, and highly moldable due to its nano glass-fiber content. This groundbreaking material is resistant to cracks, drops, scratches, and high heat because of its tensile properties making it an ideal material for outdoor architecture, especially fire pits.
Key Features of Fiber Reinforced Concrete:
Tolerates extreme heat, cold, and sun exposure
Has greater tensile, flexural, and impact strength than steel
Is hand-cast into various modern forms and enhanced with rich hues
Color does not chip, bleed, or peel because it is dispersed throughout
Concrete is a sustainable element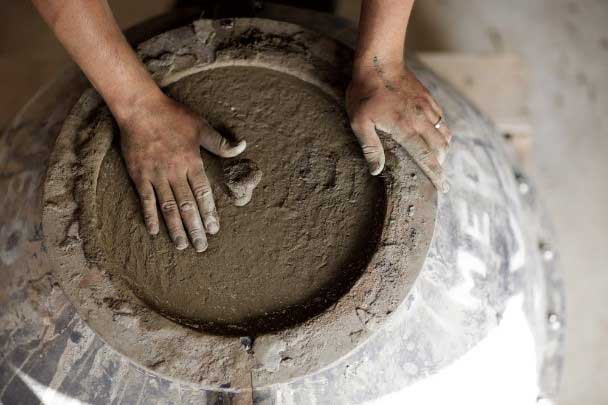 Skilled craftsman, hand cast concrete into engineered molds to create smooth, contemporary forms including bowls, rectangular prisms, cubes, ovals, and many more. Colors, sizes, and shapes may all be customized to fit your specific design requests. Some of the greatest concrete fabricators are making GFRC concrete fire pits locally and their clever designs continue to push the duality of function and aesthetic. If you want a timeless piece, a GFRC fire pit will endure time, harsh outdoor elements, and add a chic aesthetic to your outdoor space.
Here are 5 of the best FRC fire pit designs on the market this season based on function, style, quality, and durability:
The Linear Cabo Fire Pit by The Outdoor Plus-

Always a top seller, this trendy, low-profile fire table features a modern silhouette complete with table space for entertaining at a coffee table (chat) height. Use with propane or natural gas configurations and add a matching lid for a full table option when not in use. You choose from 17 different finish options so you get the look you want!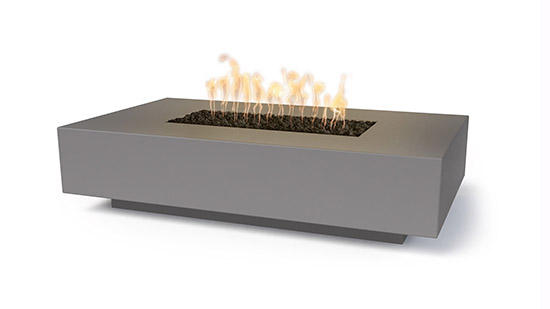 Slick Rock's Oasis Concrete Fire Bowl-

A hand-cast concrete, gas fire bowl is ideal for small to medium gatherings. This fire pit can be upgraded with electronic ignition and the advanced AWEIS all-weather system. Remote control, match lit, or push button are ignition options you may choose from which allows a safe, comfortable, and adjustable flame for you and your guests.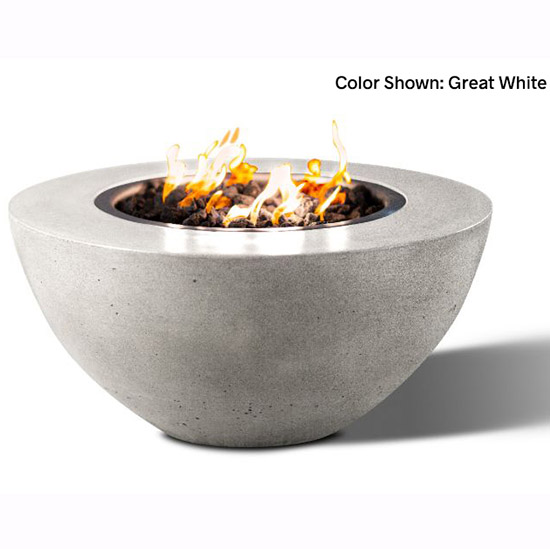 The Alameda Fire Table (TOP fire pits)-

If you want a fire pit you can pull a chair up to and sit at the table, the Alameda may be the choice for you. This reinforced concrete tabletop features a realistic, wood-grain texture and contains a storage panel to conceal a propane tank or other hardware.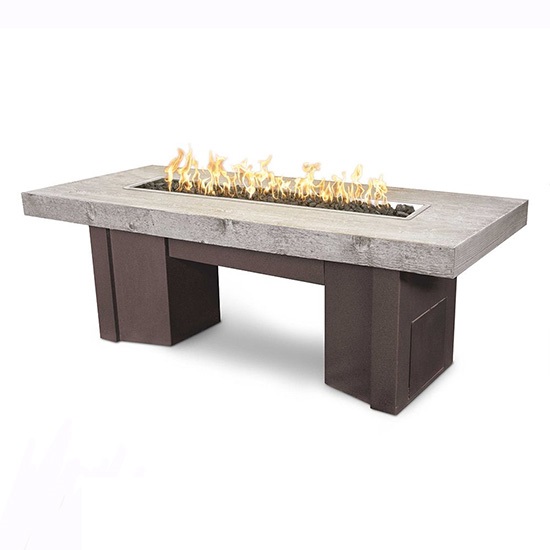 Oasis Oval Concrete Bowl by Slick Rock Concrete-

The Oval Oasis gas fire pit is made with ultra-strong 15,000 psi fiber reinforced concrete and is finished with a durable heat and weather resistant sealant. The oval shape ensures everyone feels the warmth and gets a view of this striking fire pit. Choose from 12 custom hues and opt for fire glass or lava rock to suit your personal style. The renowned Slick Rock Concrete brand has been featured on Pool Kings, Extreme Home Edition, Dwell Magazine and many more for their hand-cast concrete designs that withstand the 'drop test'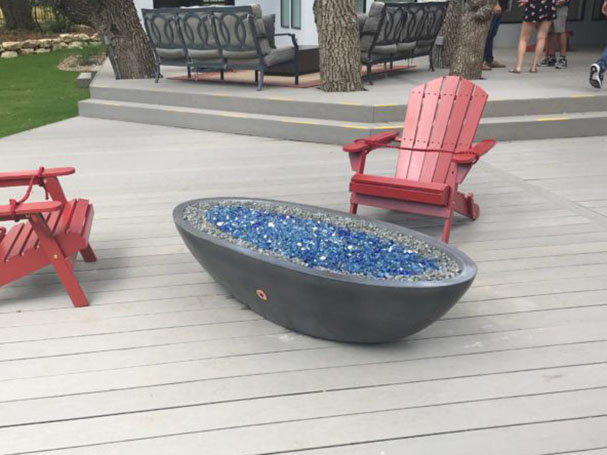 SRC's Oasis Rectangle Fire Table-

This fire pit is an all-in-one fire pit, table, and storage contained in an attractive package. The sturdy fire table comes with a gorgeous Mahogony lid that covers a storage space to hide-away a propane tank or other fire pit accessories. A richly colored fiberglass reinforced concrete fire pit provides high style and function for your open-air spaces.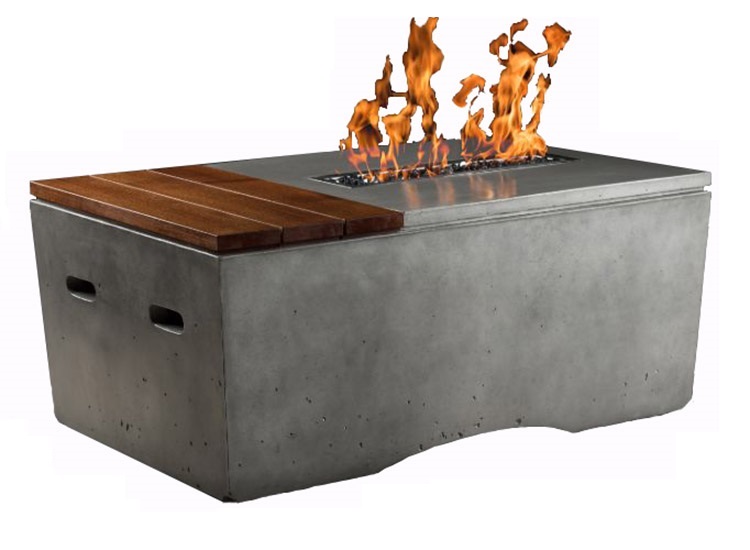 Why buy a concrete fire pit?
Because you've worked hard and it's time to do something for yourself.
A glass-fiber concrete fire pit is low on maintenance and high on luxuriating. An outdoor fire pit provides hours of outdoor enjoyment and will ground your senses with all the sights, feels, and sounds of humankind's first great breakthrough, FIRE!