Posted by Amy Ryan on 12th Nov 2021
Lawns are Disappearing, Eco-scaping is the future. Now more than 40 states offer programs to help you replace yard with bio-diverse local flora*
To transition from a pesticide-laden, water-thirsty lawn to a magnificent, outdoor space that is in harmony with what nature intended, try Eco scaping with water wise plants, raised garden beds, and cut back the lawn.
*See 'contact information' for city and state funded xeriscaping, native plant restoration, and other water-wise programs following this article.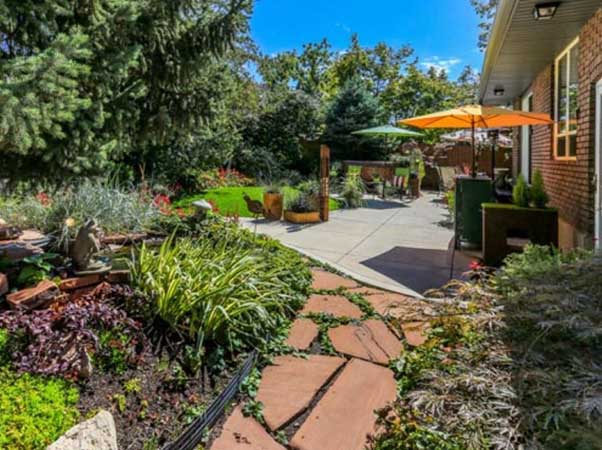 What is Water Wise Landscaping?
Xeriscaping is a modern landscaping choice that reduces water and reduces waste. By planting slow-growth plants that need less water and infrequent trimmings, your residential or commercial green space is easier to maintain, and with good design is visually refreshing and modern. Eco-scaping is even better as it not only reduces water usage but restores native flora that was previously bulldozed for the sake of industry. Reestablishing local plant life promotes a vibrant and diverse ecosystem.
Why Eco-scape?
In arid parts of the country, GRASS-FOCUSED LANDSCAPING can be bad for the Environment, Expensive, and IS NOT SUSTAINABLE, especially in the western U.S. Whether you want to save money, don't have time for the ongoing maintenance of a grass lawn, or are concerned with the environmental costs and fresh water supply, Eco scaping is the progressive choice and will only continue to grow as it becomes an affordable, time-saving, and economic choice.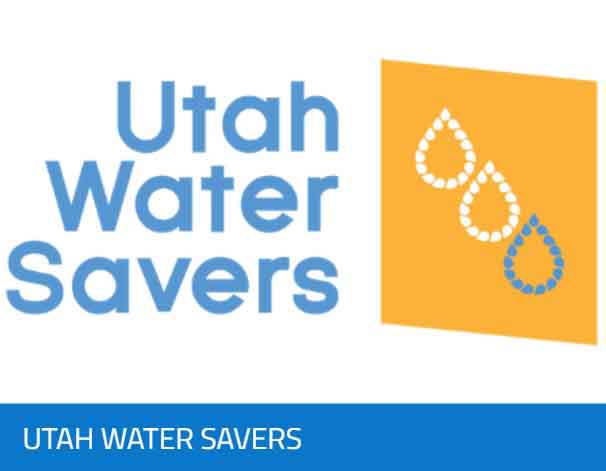 Grass is Expensive
An average home lawn irrigation system costs upwards of $5000 and once installed the delicate system often requires painstaking maintenance.
Homeowners who regularly water their lawns spend upwards of $150/month on irrigation water.
(CLICK THE PICTURE to see this product in our store).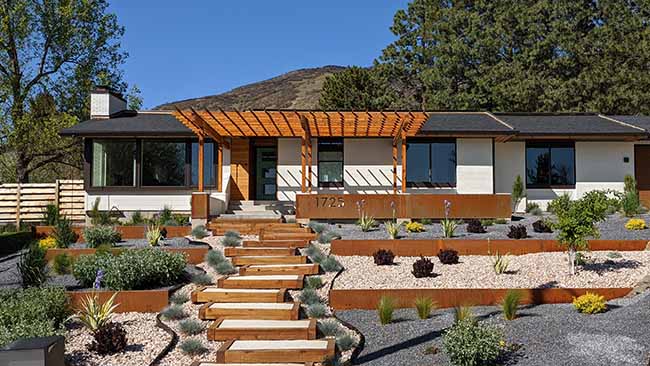 Xeriscaping can reduce yard costs by 60% according to Colorado water wise. By removing turf grass, yard expenses due to mowing, fertilizers, herbicides, and water will be drastically reduced and you will have more money in your pocket each month.
Good Eco-scaping increases property value by at least 15%. Good landscaping has always increased curb appeal and overall property value. While home and business owners were initially hesitant to embrace this new landscaping approach, those days are gone. Xeriscaping continues to surge in popularity and demand each year due to better design and increased awareness.
Too Much Grass Uses Too Much Water
Keeping backyards, front yards, parks, and community open spaces green can use up to 90% of the fresh water supply in some of the driest states in the U.S. such as California, Nevada, Utah, Idaho, and Arizona; yet population growth continues to surge in these states and water demand grows at a level that is not sustainable.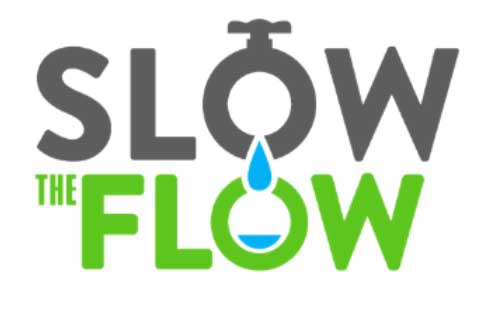 Lawns Don't Contribute to Eco-diversity
The homogeneity of lawn landscaping reduces biodiversity which creates an out of balance ecosystem and erratic climate change. Grass care adds toxic chemicals to the environment, needs too much water in dry regions, and replaces an abundant variety of plant and animal habitat with a few singular species that do not thrive without continual attention and care. Biodiversity in the environment has been examined to prevent allergies.
Weed killers may contribute to negative health effects
Weed killers have been linked to Disease in Humans and Animals. Keeping a grassy lawn green and weed-free often requires regular pesticide use. The problem when spraying pesticides is they travel. These chemicals blow in the wind and seep into ground water which harms animals and humans alike. Pesticide use has been associated with cancer, neurological disease, and other health problems. In fact, a popular weed killer has been banned in many cities, provinces, and counties in Europe, Canada, and the U.S. due to the growing research on ill-health effects. Glyphosate weed killers were classified as Group 2A "probably carcinogenic to humans" in 2015 by the IARC (International Agency for Research on Cancer) and come with a Prop 65 warning, known to the state of California to cause cancer.
Lawns are time consuming and need continuous maintenance.
In these busy days, many homeowners don't have time for constant yard care such as mowing, edging, watering, and weeding. Many people are seeking ways to save time and simplify their lives, another reason why more are choosing to ditch the lawn in exchange for a slow growth garden which reduces water and yard waste.
Lawnmowers are loud and the gas-powered ones fill the air with pollution and a foul smell. Most of us would appreciate not being awoken to the loud sound of lawnmowers in the morning.
(CLICK THE PICTURE to see this product in our store).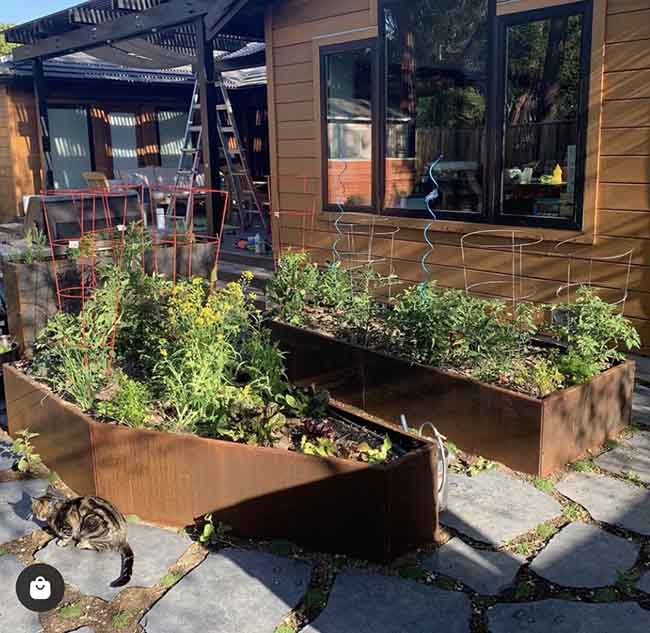 How to Create as Water Wise and Biodiverse Landscape:
It Doesn't Have to Be All or Nothing. You can start with small sections of your yard, areas that get blasted by the sun and do not grow well. The curb strip (that space between the sidewalk and the street), the awkward landscaping areas on the sides of your home, near fences, or the perimeter of your home are good places to start.
Draw a diagram of your yard with all measurements then chart the sun's path to determine areas that get the most sun exposure. Chart 3 time segments - morning 9am, midday 1pm, and evening 5pm and plan your garden accordingly with thirsty plants away from the hottest areas of your garden and shade lovers in the shadows.
Know your zone and choose plants accordingly. See the USDA hardiness zone map to see what plants will thrive in your garden space. https://planthardiness.ars.usda.gov/pages/view-maps
Plant indigenous shrubs, wildflowers, and trees native to your region of the U.S. You may be surprised how charming the local flora can be and with little maintenance will thrive throughout all the fluctuations of your climate, whether it be extreme temperature changes, dry and wet seasons, whatever your neck of the woods presents, those O.G.'s evolved to endure it all.
Mix in a couple inches of compost to your topsoil which will increase water retention. Compost or rotting plant matter will hold more water and keep plants hydrated through those scorching afternoons.
(CLICK THE PICTURE to see this product in our store).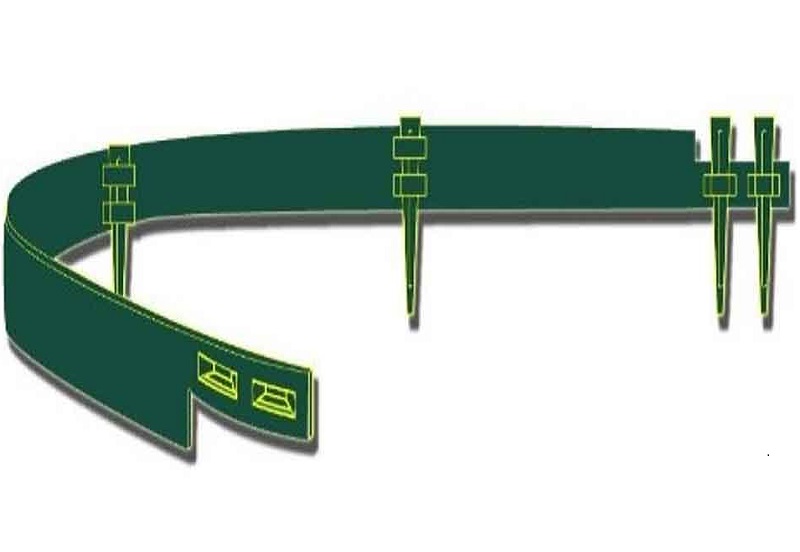 Try raised garden beds. Define spaces in your yard such as edible vegetation, visual stunners, and entertainment areas, by creating borders with raised garden beds, above ground planters, and edging. Raised garden beds made with corten steel blend beautifully within a natural space and develop a weathering rust, a living finish that continually replenishes and protects the structure. The copper, chromium alloy allows this corrosion resistant metal to endure harsh outdoor environments. Unlike concrete planters and edging, corten steel does not crack or break and grows more elegant with time and exposure for a truly sustainable outdoor space. These DIY containers sit directly onto the soil and can be purchased online and shipped straight to your door.
Other elements such as colorful rock, pea gravel, and highly-textured stone. Don't overdo the hardscape because while, you may use less water at the same time end up making your back yard hotter. Many varieties of native plants are your best chance of success.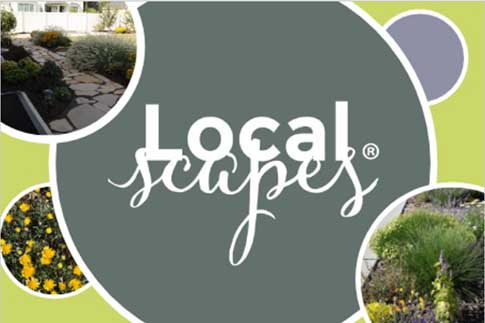 GET CASH TO REPLACE TURF WITH NATIVE WILDFLOWERS, UNIQUE INDIGENOUS SPECIES, AND MORE
*State Incentives and Direct Cash Programs:
Utah residents have access to a program called Localscapes, a non-profit program which helps residents convert a mostly grass-covered yard to one filled with water-wise flora by restoring beneficial, native plants. The Localscapes program teaches homeowners to landscape for a dry climate and offers direct cash incentives. Find out more information here https://localscapes.com/
See below for resources in other parts of the Western U.S.
California
http://www.waterwisesb.org/rebate
https://www.lakewoodcity.org/services/request/water/rebates.asp
Colorado WaterWise
Arizona
Peoria, AZ - https://www.peoriaaz.gov/government/departments/w...
New Mexico https://www.abcwua.org/conservation-rebates-resid...
Oregon
http://www.ashland.or.us/Page.asp?NavID=16285
http://fairvieworegon.gov/493/Saving-Water-Outdoors
https://www.tigard-or.gov/city_hall/water_conservation
https://www.palmdalewater.org/conservation/rebates/
Washington
https://www.waterrebates.com/wa-spokane-home