Posted by Amy Ryan on 11th Aug 2022
Corten steel is all the rage in garden design right now. If you're not familiar with it, it's a weathering steel that forms a rust-colored oxide layer on the surface when exposed to the elements. It has a unique look that can really transform your garden, and it's also quite strong and durable. So if you're thinking about adding some raised beds to your garden this year, consider using Corten steel instead of wood or other materials.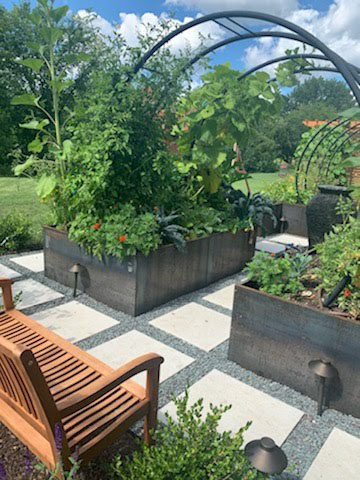 KEY FEATURES OF CORTEN STEEL
Corten Steel is a type of steel that is designed to rust.
The rusting process creates a protective layer that shields the steel from further corrosion.
This makes Corten Steel ideal for use in outdoor applications, such as garden beds.
Corten Steel raised garden beds are attractive and durable, and they can last with minimal maintenance.
Corten Steel planter boxes are eco-friendly, because they are made from recycled materials.
Corten Steel planter boxes are a beautiful and sustainable way to add water wise landscaping to your outdoor space.
WHY USE CORTEN STEEL IN OUTDOOR LANDSCAPES?
Corten Steel is a type of steel that matures and forms a rust-like protective coating when it comes into contact with the atmosphere. This Corten steel results in a durable, beautiful, and sustainable material that is resistant to weathering, rust, and corrosion. Additionally, steel is easy to fabricate and can be used in a variety of applications such as sculptures, planters, and buildings. Corten steel has many benefits that make it an attractive material for both commercial and residential landscapes. With its durability and weather resistance, Corten steel is an excellent choice for projects that require a long-lasting material. it is also sustainably produced, making it an eco-friendly choice for those looking to reduce their carbon footprint. Overall, Corten steel is a versatile material with many advantages that make it ideal for a wide range of applications.
WHY CHOOSE CUSTOM MADE PLANTER BOXES?
No one likes a basic, boring planter box. That's why custom-made planter boxes are the way to go! I'm talking about planter boxes that are Corten Steel! Custom made planter boxes constructed from Corten steel or aluminum and can be powder coated so they'll last forever. Seriously, these things are the best and it's no wonder the landscaping world it GOING WILD over these! I have several in my backyard and I want more, I love them so much. If you're looking for a way to spruce up your garden, custom made planter boxes are the way to go!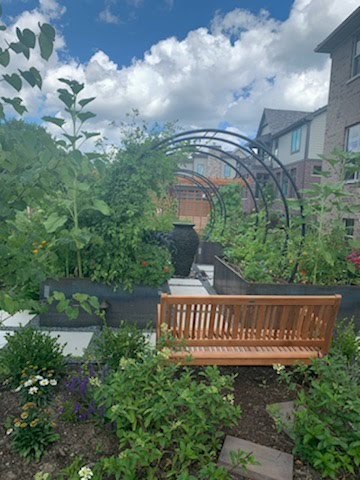 WHAT ARE THE BENEFITS OF RAISED GARDEN BEDS?
Raised garden beds are a great way to incorporate a water-wise landscape, which is ideal for arid climates. By definition, a water-wise garden is one that uses water efficiently and minimally, while still being able to support a variety of plant life. This can be achieved in raised garden beds through several different design elements. For example, by orienting the bed so that it receives the maximum amount of sun, you can reduce evaporation and water loss. Alternatively, by adding a layer of mulch to the top of the soil, you can help to slow down water evaporation and keep the roots of your plants cooler in hot weather. In this way, raised garden beds can be an effective way to conserve water in a water-wise manner.
If you live in an arid climate, water-wise gardening is a must. And one of the best ways to garden water-wise is to use raised beds. Raised beds are chic and modern, and they help you make the most of your water. Because they're elevated, raised beds require less water than ground-level gardens. And because the soil in raised beds warms up more quickly in the spring, you can get a jump on your gardening season. So if you're looking for a water-wise way to garden, raised beds are a great option.
WHAT CAN I PLANT IN MY RAISED GARDEN BEDS?
When it comes to garden beds, there are a lot of different options out there. You can go for traditional raised beds, or something more modern like planter boxes. Either way, you'll need to choose vegetables that are water wise and will do well in your climate.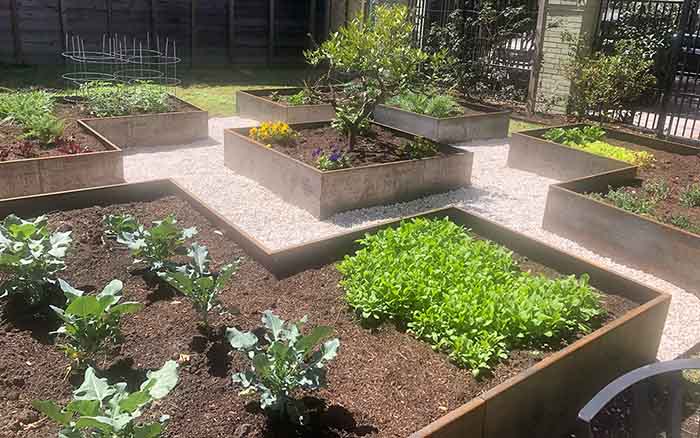 A garden bed can be a great way to add some life to your yard and get a little bit of extra space for planting. But what kind of garden bed should you choose? There are many different types of garden beds, from traditional in-ground beds to modern planter boxes. And when it comes to choosing plants, the options are nearly endless. However, some vegetables are better suited for garden beds than others. Water-wise plants, for example, tend to do well in garden beds since they require less water. Other good options for garden beds include leafy greens like spinach, lettuce, and herbs or try tomatoes, peppers, eggplant, and squash, and even root vegetable such as potatoes and carrots. Just be sure to do your research so that you choose vegetables that will thrive in your garden bed! So, whether you're a seasoned gardener or a beginner, there's sure to be a plant that's perfect for your garden bed. With a little planning and care, your garden bed will soon be producing an abundance of fresh produce.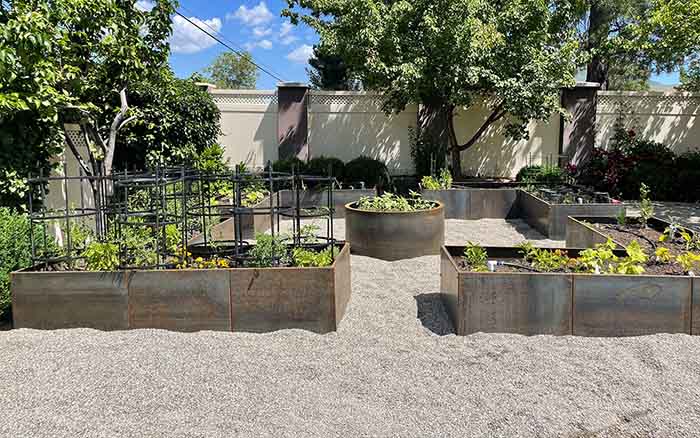 Custom made planter boxes bring unity, structure, and polish to an outdoor garden with a surge of different colors and shapes harmonizing together. With custom made planter boxes, your garden will look like it was designed by a professional. And trust me, that's a good thing.
Custom made planter boxes are a top seller year over year and are our most demanded product! If you haven't gotten into metal planter boxes, it's time to take a look.
Check out our current selection at www.yardcouture.com.