Posted by Amy Ryan on 25th Jul 2021
Corten Steel also called weathering steel, or rusted steel is a steel alloy and named for its distinctive characteristics of (COR) corrosion resistance and (TEN) tensile strength. Weathered steel was developed to eradicate the need to paint or weatherproof steel; but instead allowing it to rust in a strategic way that maintains its intrinsic strength.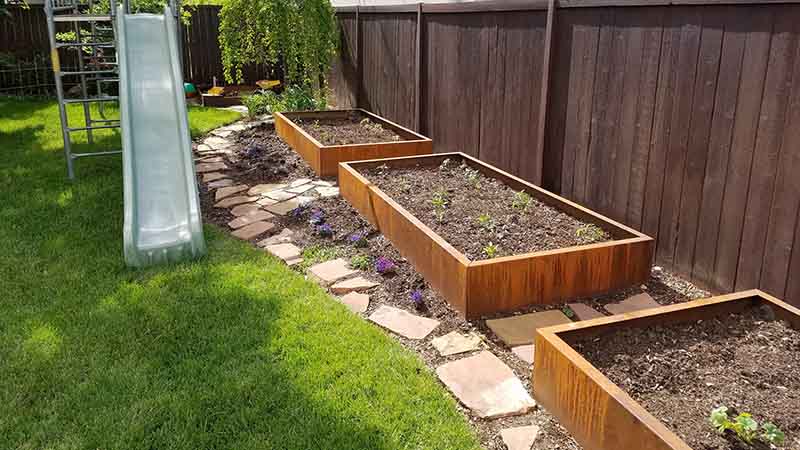 Weathering steel generally arrives in a raw state allowing nature to do the rest. When left outdoors in the organic elements of heat and moisture, a superficial layer of rust begins to develop within approximately 6 months. The reddish-brown layer on the surface continuously regenerates itself requiring nearly no human maintenance. Some people opt to speed up the oxidation process by applying a vinegar, water, salt mixture for a rusted appearance within days but this is not necessary, you may enjoy watching the gradual maturity over the course of several months.
Weathered steel alloys are extensively used in outdoor landscaping applications such as edging, garden beds, planter boxes, fire pits, sculptures, and many more; however, with all architectural elements there will be disadvantages. Weathering steel does rust to a point and can bleed and stain light and porous surfaces. Consider placing your cor-ten weathering steel in locations in which staining is not a concern such as directly onto soil or dark surfaces.
A landscape element that continues to grow in popularity among top design and landscape professionals is the raised planter beds (aka DIY bottomless boxes) made from weathered steel. The appearance of the rusted metal blends effortlessly with the natural elements of a garden landscape. Compared to concrete planter beds and edging, which is quickly being replaced by metal because of concretes shortfalls; concrete eventually cracks, often far too soon, while rusted steel will not crack and continues to grow more attractive with age.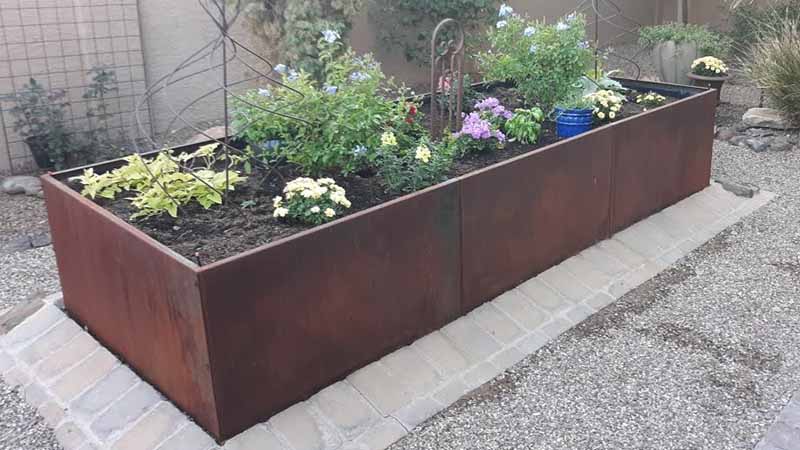 The same goes for landscape edging, concrete disappoints often because it crumbles and cracks while rubber edging has a cheap appearance, but cor-ten steel edging holds up over time and maintains its aesthetic appeal. Corten edging is accommodating in that it forms crisp straight edges or can be molded into curved lines with the assistance of spikes that are pushed into the dirt. Metal garden edging instantly creates the look of a well-manicured outdoor space.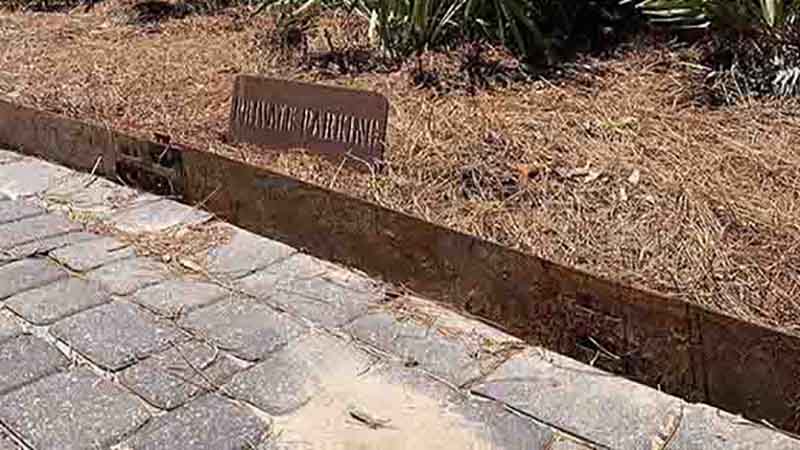 Weathered steel is also used widely in modern backyard fire pits. A thick heavy gage steel resists high heat and there is never a concern about paint chipping or peeling which means you will have a stunning and functional fire pit to enjoy for years.
Rusted steel's versatile appearance allows it complement industrial, modern, bohemian, or rustic yard-scapes. Adding corten steel to your backyard, patio, or other outdoor spaces means exquisite architectural pieces that increase in beauty as the organic patina develops, protects, and adds visual interest. Weathered steel has made a big impact on the outdoor design world and continues to find new applications. The corten steel trend is here to stay.